News: Let the luck games begin.
Old News Post
You are currently viewing an older news post. Click
here
to view the most recent news post.
Let the luck games begin.
April 13
Congratulations to
Finn
on becoming a Moderator!
Also, welcome to our 2 new Trial Contributors
Violet Bunny
and
Toriel
!
April 11

EmeraldMawile is the special Pokemon on
Moon Gaze Mountain
for 2 weeks!
March 29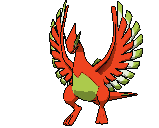 HyperHugia can now be found on
God's Dream
!
Tomorrow begins a 3-day event!
On March 30th, ShinyHyperGroudon will be obtainable for 1 day.
On March 31st, ShinyHyperKyogre for 1 day as well.
And finally, on April 1st, ShinyHyperRayquaza!
March 25

Congrats to Ultimew on becoming a Global Moderator!
Also, Happy Birthday Zagzig0!
March 19
A new Shadow theme is now available! You can check it out by heading over to the
Design Options
page!
March 18
We have implemented some performance improvements that should make the game faster, as well as searching, battling, and mining! This update mainly affects PCs and laptops, and should reduce the need for Puffin. Let us know if there's any issue.
March 17
Happy birthday, Kora! ♥
March 17: Happy St. Patrick's Day!

Happy St. Patrick's Day!
March 17: Shamrock Portraits!












Shamrock portraits can be found in the Legendary Areas!
| | |
| --- | --- |
| News Comments: | Login To View |
| | |
| --- | --- |
| Date Posted: | March 17, 2018 |