News: Fullmoon Island Update!
Old News Post
You are currently viewing an older news post. Click
here
to view the most recent news post.
July 29: Thunder Ruins Update!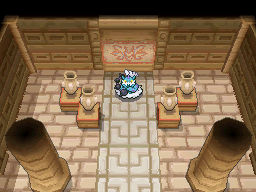 Another map update!
Visit
Thunder Ruins
to find a bunch of new Pokemon!
July 27: Judgment Peak Update!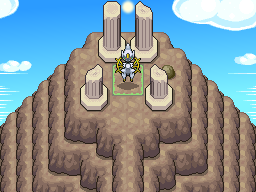 New Pokemon are appearing at
Judgment Peak
!
Thanks to Kora for working on this update!
Thanks to Tigwe as well for picking AstralGenesisRayquaza!
July 27: Eclipse newspaper launch!
We now have a newspaper outlining all the major changes around the site with a few fun things thrown in there! This will be updated every Friday to keep everyone on top of current events. A big thank you to everyone involved in making this happen! You can click
here
to see this weeks edition of the newspaper.
July 27: Rules update
A new rule has been added
here
:
Avoid discussion about permanently banned users on the chat. Violation of this rule may result in a warning, a cbox ban, a probation ban, or a permanent in-game ban, depending on severity and repeat violations, up to moderator discretion.
Any repeat violations of this rule going forward will result in an instant permanent in-game ban.
July 20: Patriot Mines!
HyperPatrioticMinior is now out, and to celebrate, there's an event mine, Patriot Mines!
This is a very special occurrence and it'll only be available for 40 days! (August 29.)
Visit the
Travel Mines
page to access it!
July 18


PearlStarly and RainbowFeebas are the special Pokemon on
Moon Gaze Mountain
for 2 weeks!
July 11: Tree of Life Update!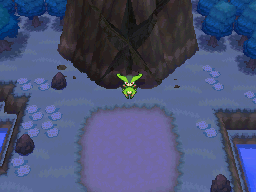 New Pokemon are appearing on
Tree of Life
!



Also, new plushies and portrait are now obtainable!
Seamander: Pokemon Mansion, Team Red (made by Violet)
Moocow: Jirachi's Park, Team Blue (made by Space Elf)
Scymew: Pokemon Mansion, Team Yellow (made by Lord Sigilyph)
July 9: Daily Stats

The
Daily Stats
page is now available!
July 8: SSM Pokemon Shop!

The
Secret Story Mode Pokemon Shop
is now open!
To access it, you must have beaten the rest of the Battle Area.
July 7

Congratulations to Itachi Uchiha for being promoted to Administrator!
#BanBen
July 1: Fullmoon Island Update!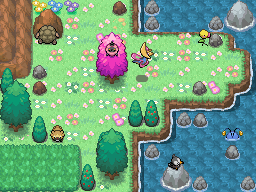 Happy Canada Day! Enjoy the exp boost today!
Head over to
Fullmoon Island
to capture a bunch of new Pokemon!
In case you missed it,
Eternal Garden
was also updated a few days ago!
July 1: Exclusive Donator Avatar!
The Exclusive Avatar for July 2018 is HyperPatrioticMinior!
All donators who donate $25 or more this month will earn this avatar for free!
The avatar is permanently and automatically added to your
Avatar Collection
.
So, if I donate $25 to make a Pokemon obtainable, I will *also* get the avatar!
It is available for a month only, then it will be unobtainable!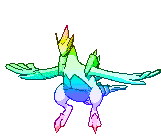 Also, if you donate $50 or more during the month, you'll get a
RainbowHyperLustrousKyurem
avatar!
If you're interested in donating, see the
Donations Guide
for more details!
And feel free to
PM me, Cless
if you have any questions at all!
| | |
| --- | --- |
| News Comments: | Login To View |
| | |
| --- | --- |
| Date Posted: | July 01, 2018 |