News: Ultra Space and Latias Heaven!
Old News Post
You are currently viewing an older news post. Click
here
to view the most recent news post.
Ultra Space and Latias Heaven!
August 31
The latest edition of the Eclipse Newspaper is now available!
Click here
to check it out!
August 28

LightCosmee is the special Pokemon on
Moon Gaze Mountain
for 2 weeks!
August 27
Unfortunately the cbox host is having issues therefore cbox is currently unavailable as you may have noticed! We're sorry about the inconvenience and we ask you all to be patient whilst we wait for it to come back (staff cannot make this happen any faster).
Whilst you're waiting we have 2 competitions open for registration!
Official click and Showdown contest:
click here
Art contest (re-do OmegaLugia):
click here
If you have any questions please PM
Itachi Uchiha
!
August 23: New Trial Cbox Mod!
Congratulations to Robin our new Trial Cbox Moderator!
August 21: Latias Heaven!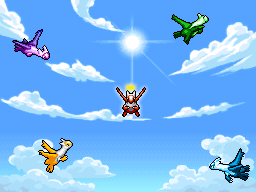 A new map has been discovered:
Latias Heaven
!
You need to be Map Level 420 to explore it!
August 19: New DNA Center!
A completely revamped
DNA Center
has been released!
Thanks to Josh for donating to make this happen!
August 19
Welcome Empty Lord and Lord Sigilyph as our new Trial Artists!
August 17: Ultra Necrozma plushies









New plushies and portraits are available on
Ultra Space
!
Team Red: Ultra Necrozma plushie and portrait. (Made by Dr.jellystone.)
Team Blue: Dawn Wings Necrozma plushie and portrait. (Made by starchildconnie.)
Team Yellow: Dusk Mane Necrozma plushie and portrait. (Made by Dr.jellystone.)
July 31: Ultra Space!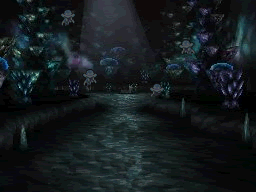 A brand new map, Ultra Space, is now available on the
Moon Shop
for 100,000 MPs!
This map is the ultimate challenge. Good luck!
Also, remember that
Patriot Mines
is available until August 29!
August 1: Exclusive Donator Avatars!

The Exclusive Avatar for August 2018 is HyperOmegaCelebi!
All donators who donate $25 or more in August will earn this avatar for free!
The avatar is permanently and automatically added to your
Avatar Collection
.
It is available for a month only, then it will be unobtainable!

Also, if you donate $50 or more during August, you'll get a
HyperGalaxyLatias
avatar!
If 20 people get either avatar, the Pokemon will be released in-game!
(Note: GalaxyLatias would
not
be a new color, but a different forme of Latias.)
If you're interested in donating, see the
Donations Guide
for more details!
And feel free to
PM me, Cless
if you have any questions at all!
| | |
| --- | --- |
| News Comments: | Login To View |
| | |
| --- | --- |
| Date Posted: | July 31, 2018 |