News: Manaphy's Haven Update
Old News Post
You are currently viewing an older news post. Click
here
to view the most recent news post.
September 28
The latest edition of the Eclipse Newspaper is now available!
Click here
to check it out!
September 26

PearlSableye is the special Pokemon on
Moon Gaze Mountain
for 2 weeks!
September 25

Congrats to Robin on becoming a full Cbox Moderator!
September 13

GoldenHyperRalts is available on
Pokemon Mansion
until November 1!
September 8: Manaphy's Haven!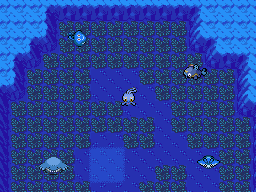 All-new Pokemon are appearing at
Manaphy's Haven
!
Some of them will only be available for a limited time!
September 4
A bit late, but congrats to Dan for becoming Global Moderator!
September 2
Update:
The Showdown Tournament begins now! You have 24 hours to arrange your battle or face disqualification! If you cannot do you battle within 24 hours for a valid reason you MUST PM a staff member otherwise you'll be disqualified!
Click
here
to see the bracket!
Format: Gen 1 Random Battle
NOTE: A staff member must view your battle, if no staff are available we need all 3 replays sent to us.
Thank you for participating in our weekend long click contest! The results are in and prizes have been calculated!
click here
to see how much your prize is valued at!
Anyone who was
clicking
only can you please check the above spreadsheet and find a prize in Seillib worth equal to or less than your prize value then PM any of the staff members who will value check your prize and transfer it!
September 1
Enjoy an EXP Boost today and tomorrow only!
If you're an artist, there's a contest to
design a new OmegaLugia sprite
!
Reminder that the new maps
Latias Heaven
and
Ultra Space
are available!
September 1: Exclusive Donator Avatars!

The Exclusive Avatar for September 2018 is ShinyPrimalDialga!
All donators who donate $25 or more in September will earn this avatar for free!
The avatar is permanently and automatically added to your
Avatar Collection
.
It is available for a month only, then it will be unobtainable!
Thanks to Itachi Uchiha for making it!



Also, if you donate $50 or more during September, you'll get these avatars:
SunburstRaikou
,
ToxicSuicune
, and
SpiritEntei
!
Thanks to Kora for making them!
If 20 people get either avatar, the Pokemon will be released in-game!
(Note: Sunburst/Toxic/Spirit are
not
new colors. They are different Pokemon forms.)
If you're interested in donating, see the
Donations Guide
for more details!
And feel free to
PM me, Cless
if you have any questions at all!



If you would prefer 2d sprites instead, just ask!
| | |
| --- | --- |
| News Comments: | Login To View |
| | |
| --- | --- |
| Date Posted: | September 01, 2018 |