News: Rarry Quazmas!
Old News Post
You are currently viewing an older news post. Click
here
to view the most recent news post.
January 14
The latest edition of the Eclipse Newspaper is now available!
Click here
to check it out!
January 2

ShadowGenesisTeddiursa is the special Pokemon on
Moon Gaze Mountain
for 2 weeks!
December 25

Merry Christmas everybody!
I'm incredibly grateful to you all and for the chance to work on Eclipse.
Thank you to all who have supported and enjoyed Eclipse this year! <3
There will be a massive combined Winter Event in the next few weeks!
Leading up to it, there are some festive Pokemon to capture on
Icebound Cave
!

Also, enjoy an additional EXP boost for the next 36 hours!
December 24
The latest edition of the Eclipse Newspaper is now available!
Click here
to check it out!
December 21

Enjoy a truly festive 1.9x EXP boost today, provided by Dankturtle and Avirex!
Also, most mobile nerfs on maps, battles, and mines are gone for the day!
One small exception is Diamond Coins—they are 75% compared to the usual 33%.
A little gift to those of you who play Eclipse on a phone!
Also, thanks to Avirex, the next 5 days have a 1.3x boost lined up!
December 8


Meltan can now be found on
Spear Pillar
!
December 2th–6th: Secret Santa!

Secret Santa signups
are open until December 6th!
Make sure to read the instructions in the forum post!
This is an event where every participant is given a person to give a gift for Christmas.
Every player who joins also receives a gift from another player!
3/10
December 1: Suicune's Oasis!
Suicune's Oasis
remains open for exploration!
There are a bunch of Pokemon to be discovered there for only a limited time!
The Oasis may change or close soon, so get your PokeBalls ready and act quickly!

Fufufu... That's a nice Oasis you have there.
Would be a shame if something were to happen to it.
Uhh... woof?
Dec 1: Exclusive Donator Avatars! Rarry Quazmas!





The Exclusive Avatars for December 2018 are Hyper cosplay Pikachus!
All donators who donate $25 or more in December will earn this avatar for free!
The avatar is permanently and automatically added to your
Avatar Collection
.
It is available for a month only, then it will be unobtainable!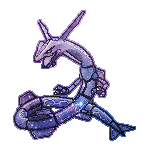 Also, if you donate $50 or more during December, you'll get
HyperGalaxyRayquaza
,
HyperPrismRayquaza
, and
HyperInfernoRayquaza
avatars!
Rarry Quazmas! Sorry, not sorry.
Thanks to Kora for making them!
If you're interested in donating, see the
Donations Guide
for more details!
And feel free to
PM me, Cless
if you have any questions at all!
| | |
| --- | --- |
| News Comments: | Login To View |
| | |
| --- | --- |
| Date Posted: | December 01, 2018 |