News: March Update
Old News Post
You are currently viewing an older news post. Click
here
to view the most recent news post.
April 9
The latest edition of the Eclipse Newspaper is now available!
Click here
to check it out!
A reminder that the newspaper is hosting a month-long Showdown event!
Make sure to check it out!
March 27

ShadowGenesisVulpix is the special Pokemon on
Moon Gaze Mountain
for 2 weeks!
March 17: Happy St. Patrick's Day!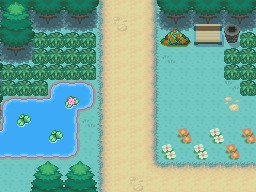 Update: Shamrock Park is now closed, sadly!
Happy St. Patrick's Day!
Have fun in
Shamrock Park
for the next week or so!
Also, enjoy a huge 1.7x exp boost lasting 30 hours!




Also, a bunch of new Shamrock portraits are available!
You can see the list
here
.

Thanks to Mystera and DoctorJellystonesGay for making the Eevee-related portraits!
Spintato designed ShamrockPetilil, and DoctorJellystonesGay sprited it.
Finally, thanks to DoctorJellystonesGay for creating ShamrockHoppip!
Mar 1: Exclusive Donator Avatars!

The Exclusive Avatar for March 2019 is ShinyHyperVirizion!
All donators who donate $25 or more in March will earn this avatar for free!
The avatar is permanently and automatically added to your
Avatar Collection
.
It is available for a month only, then it will be unobtainable!

Also, if you donate $50 or more during March, you'll get a
HyperGalaxyDarkrai
avatar!
If you're interested in donating, see the
Donations Guide
for more details!
And feel free to
PM me, Cless
if you have any questions at all!
| | |
| --- | --- |
| News Comments: | Login To View |
| | |
| --- | --- |
| Date Posted: | March 06, 2019 |