News: The 12 Days of Eclipse!
Old News Post
You are currently viewing an older news post. Click
here
to view the most recent news post.
June 30
The latest edition of the Eclipse Newspaper is now available!
Click here
to check it out!

The Eclipse Star wants YOU to join!
Click here for more info on how to become a Newspaper staff member!
June 27: Pride Plushies!







Rainbow Eeveelution plushies are back on the Legendary Areas until July 25th!












Kanto starters are also available this year!

You can find a full list and where to obtain them
clicking here
.
They won't be available again until June 2020, so get them while you can!
June 24: SSM Shop Overhaul!



The
SSM Shop
has a ton of brand new Pokemon available for purchase!
You must have unlocked Special Story Mode (SSM) in order to access it.
Special Story Mode is the final arc of the
Battle Area
.
The 12 Days of Eclipse, June 20: Mystery Tower!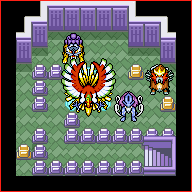 Another classic map is back:
Mystery Tower
!
Mystery Tower is a fondly-remembered Legendary Area from Version 1.1x.
At the time, it was known for being the most challenging map in the game.
Good luck, and have fun searching this nostalgic map!
June 20

ShinyGirafarig is the special Pokemon on
Moon Gaze Mountain
for 2 weeks!
June 16: Stats Revamp!
The antiquated RPG Stats page has been revamped!
Check it out by clicking here.
Thanks to Bob for donating to make this possible, and for his help during development!
The 12 Days of Eclipse, June 11: TPMRPG Mines!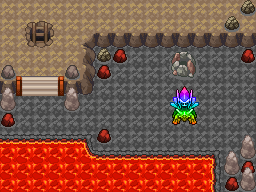 The next phase of the 12 Days of Eclipse event is open:
TPMRPG Mines
!
There are a slew of wild Pokemon to catch, and every single Shard type can be mined!
Thanks to Kora for helping with this.
It'll be open for 12 days!

Furthermore,
RainbowDialga
is now available on the
Mine Shop
!
It can be purchased for 100,000 of every Shard type!
Thanks to Baddy and Parrot for making this happen!
June 7: The 12 Days of Eclipse!

As of today, Pokemon Eclipse is now 12 years old!
To celebrate, we're doing a grand, special event: The 12 Days of Eclipse!
This event has several festivities that will be rolled out over the coming 12 days!
Here's to the next 12 years! ♥
Also, mod applications remain open. If you would like to be a moderator,
apply here
!
The 12 Days of Eclipse, June 7: Lugia's Cave!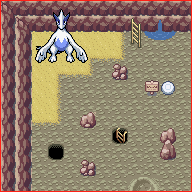 To start off with The 12 Days of Eclipse, the classic
Lugia's Cave
is making a return!
Lugia's Cave is an
old Legendary Area
from Version 1.1x!
Have fun reliving this classic! It will be open for the next 12 days.
Update: Lugia's Cave is now closed. :(
The 12 Days of Eclipse: Signature Promos!

If you were around in v1.1x, you might nostalgically remember
signature promos
.
These were mysterious Promo Pokemon that could only be found in Cless's signature.
Well, they're making a return!
Check
the Webmaster Cless's signature
on his profile every day for a new one!
Update: Signature promos have ended. Sorry!
June: Exclusive Donator Avatars!

The Exclusive Avatar for June 2019 is ShadowHyperCelebi!
All donators who donate $25 or more in June will earn this avatar for free!
The avatar is permanently and automatically added to your
Avatar Collection
.
It is available for a month only, then it will be unobtainable!
Thanks to DoctorJellystonesGay for making it!

Also, if you donate $50 or more during June, you'll get the
HyperGalaxyZygarde
avatar!
Thanks to Kora for making it!
If you're interested in donating, see the
Donations Guide
for more details!
And feel free to
PM me, Cless
if you have any questions at all!
| | |
| --- | --- |
| News Comments: | Login To View |
| | |
| --- | --- |
| Date Posted: | June 07, 2019 |