News: February Avatars
Old News Post
You are currently viewing an older news post. Click
here
to view the most recent news post.
Eclipse Star: Apr 27 2020 Edition
The latest edition of the Eclipse Star is here!
Check out the latest edition of the Eclipse Star by clicking here!
April 27: Happy Aprilmas!

ShinyFlabebe
is the special Pokemon on
Moon Gaze Mountain
for 2 weeks!
April 20: Searfloor Mines!
A new addition to the April Event is now available for exploration:
Seafloor Mines
! It will be open for the remainder of the event, and there is a reward for completing the mine area, which requires
100,000
total mines!


Also, two very festive additions to the
Shoal Shop
today:
EmeraldHarvestBurmy
and
EmeraldGalaxyOriginGiratina
! Burmy will be available for only
36 hours
, so get one while you can!
Today is the last day of major additions to the April Event, which ends
April 29th @ 11:59pm
. Thanks to
Freya
for Burmy, and thanks to
K
o
r
a
ʕ
•
ᴥ
•
ʔ
&
+

Itachi Uchiha
for Giratina!
April 14: April Event!

The community-organized
April Event
has arrived! Search the
Legendary Areas
,
battle
, or
mine
to find valuable

Shell Bells
and spend them at the
Shoal Shop
!
In addition, there are a bunch of new Pokemon appearing at
Kyogre's Temple
that will only be available until the end of the event,
April 29th @ 11:59pm
!
There are several other surprises awaiting, so dive in now!
A massive thanks goes to our amazing donators who contributed to the event and who played a large role in organizing it:
Dylan
,
K
o
r
a
ʕ
•
ᴥ
•
ʔ
,
Nonexistent User
,
Freya
,
Parrot
,
Serapis
, and
Bob
!
April 12

April 12th numbers have been drawn for the
Official Eclipse Lottery
: 02-09-13-17-19.
Be sure to enter for the April 19th drawing. All the information on the lottery can be viewed
here
.
April 12: Recent Updates Roundup
Mine Updates





New Rare Pokemon can be captured in the
Mines
:
RainbowArticuno
,
ShinyGalaxyCharmander
,
LegacyGalaxyRalts
,
AstralBob
, and
SapphireRelicEevee
!
Players have a very small chance of encountering one of these special Pokemon while mining. If found, the Pokemon will automatically be captured and sent to your box. A big thanks to
K
o
r
a
ʕ
•
ᴥ
•
ʔ
for her help with this update and for designing the new Galaxy sprites!

Furthermore,
LegacyOmegaLugia
is now available for purchase at the
Mine Shop
thanks to
Vikalu
! It costs 750,000
Ruby
,
Sapphire
, and
Pearl
shards.
Star Shop Update
The
Star Shop raffles
have returned! Buy a ticket with

Star Points
to have a chance at winning rare prizes! Star Points are earned exclusively as Daily Prize rewards. Players can buy multiple tickets for a greater chance of winning in the May 16th drawing.
Recent Map Sightings

ShinyPikipek
has been spotted in the wild at
Enigma Island
! Thanks to
Serapis
for bringing this to fruition!
Also,
RainbowHyperNoibat
has made an appearance at
Mirage Ruins
, and will be available to find until
May 10, 2020
! Thanks to
Narwhale
for this one!
And...
Don't forget that there's a new edition of the
Eclipse Star
!
Finally, pray for
Vikalu
.
March 31
As of April 1st 2020, we are placing a temporary moratorium on Seillib trading pending possible additions & modifications to Seillib and other parts of the game. We are aiming to reopen Seillib by mid-April if possible, but that is merely a goal.
Please be advised that this moratorium does not guarantee any particular outcome, but rather is intended to provide additional time to consider what changes, if any, will be made, without anybody attempting to abuse the current system in the meanwhile. Any unnecessary conflict regarding any of this will be met with severe consequences.
The April Star Shop raffles will begin unimpeded the first week of April. Stay safe!
March 29
This is a multi-part update, so let's get to it!
The Ultimate Eclipse Nerd Competition
Firstly, the player
Dahlia
is hosting the
The Ultimate Eclipse Nerd Competition
, taking place April 6–12!
You must sign up beforehand by posting on the forum thread in order to participate in this contest.
There are a number of wonderful prizes to get, so joining will be worth your while even if you only have a little bit of time to spare!
Additional details may be forthcoming in a future news update.
Community April Event
For two weeks starting April 14th, Pokemon Eclipse will be featuring a community-organized April Event by willing donators, which will be a precursor to the massive Spring Event in May!
New Pokemon released in the April Event will be chosen by donators, who can have some say as to how the event works. The event is themed and centralized around the popular proverb "April showers bring May flowers". Pokemon that fit the event theme could include, for instance:
* "Rainy" Pokemon or Water-type Pokemon in general.
* Thunderstorm-related Pokemon or Electric-type Pokemon in general.
* Weather-related Pokemon in general.
* Easter event Pokemon, or Pokemon fitting an Easter theme, such as Buneary.
* "Budding" Pokemon could be released closer to the beginning of the event.
* As we near the end of the April Event, flower-based Pokemon or fully-blossomed Pokemon could be released. Basically, Pokemon representing Spring.
... And so on. Really, your imagination is the limit, as long as you can justify how it might fit the theme (and we agree with that justification).
If you're interested in donating to include a Pokemon in the upcoming April Event, check out the
Donations Guide
and/or
message Cless
for approval of the pick. If you are interested in contributing to the April Event in general; if you have ideas to share; or if you have general questions about the event, message either
Dylan
or
★

Cless
.
Please note that the details of the event are not set in stone, and neither are the mechanics. It remains an early work-in-progress. The mechanics of the event will in part be determined by participating donators, coordinated by the member
Dylan
. I want to emphasize that although he will coordinate this project and handle some logistics, I am the ultimate authority on any matter in case of a dispute.
Donation Discounts



Furthermore, previously-released
Easter event species
(such as EasterBuizel) can be placed in-game for only
$12.50
for a limited time! Check the
Amount Viewer
and use the search functionality to find Easter event Pokemon.
In addition, to celebrate the April Event, less commonly released/wanted species (such as 6th-gen Pokemon like Amaura) will qualify for the discounted $12.50 as well, if approved by
★

Cless
. Make sure to ask first, and don't be sad if the answer is no. You'll have a higher chance of being approved if your pick is destined for the April Event (and thus fits thematically somehow), but it isn't a hard requirement. Legendary/Mythical Pokemon, 8th-gen Pokemon, and Pokemon with custom Legacy sprites are excluded.
Upcoming Updates, etc.
First of all, expect another fairly bulky game update in the coming days, in addition to today's ??? DNA overhaul (see below for more).
We have a number of exciting things planned for April in addition to the aforementioned mini-events. That will include a long overdue overhaul of the
Star Shop
in early April, so if there's anything on Star Shop right now that you want, this is your last chance!
Furthermore, the March exclusive avatars will finally be unveiled soon, and they will be retroactively distributed to all March donators. We're aiming to unveil the April avatars at the same time as the March avatars, which should help get things back on track.
Finally, on a somewhat personal note: I want to apologize again for any delays. I'm still recovering and catching up on everything I've missed. I'm sincerely thankful to the many of you who have been so patient during this time!
March 28: New ??? DNAs!
The pool of Pokemon you can restore from ??? DNAs at the
DNA Center
has finally been rotated! All prior map, battle, and mine ??? DNA Pokemon are now unobtainable,
excluding
HyperGalaxyRalts, which temporarily remains available as a Daily Prize ??? DNA Pokemon. Otherwise, Cbox & Daily Prize ??? DNA Pokemon are unchanged. A big thanks to
K
o
r
a
ʕ
•
ᴥ
•
ʔ
for her help in pushing this update forward, as well as designing many of the new sprites!
Stay tuned for more updates in the coming days!
March 27: Pokemon Mansion

The elusive Eon Pokemon
RainbowLatios
has been spotted at
Pokemon Mansion
, thanks to
Baddy
and
Toxii
! RainbowLatios is capped at 10ig (in-game), meaning it will become unavailable once there are
10
RainbowLatios in the game total. Pokemon Mansion is an Exclusive Legendary Area available for purchase on the
Moon Shop
. Good luck everybody, and stay tuned for further updates in the coming days!
March 24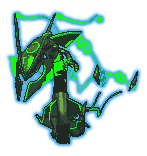 The ancient
LegacyHyperPrimalRayquaza
can now be earned at the
Rock Trade-In
for 1 month by trading in

1,000,000
rocks of any kinds! Thanks to
Dahlia
for donating to put it in-game, and thanks to
Nonexistent User
for creating the sprite!
March 17: Happy birthday Kora!
Happy 22nd birthday to my darling
K
o
r
a
ʕ
•
ᴥ
•
ʔ
, I hope all your birthday wishes come true! ♥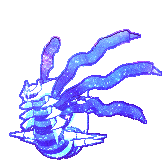 To celebrate, I've made
HyperGalaxyOriginGiratina
available to capture at
God's Dream
exclusively for the next 2 months or 22ig, whichever comes first! This gorgeous sprite was designed by the birthday girl
K
o
r
a
ʕ
•
ᴥ
•
ʔ
herself! Please note that God's Dream is an exclusive Legendary Area that must be
purchased at the Moon Shop
for

5,000
Moon Points.
March 15
Welcome the wise old
★

Scrambled Eggs
, I mean,
Danny Phantom
back to the staff team!
March 10
Message from Cless:
A couple of days ago I unexpectedly suffered a major medical emergency. Please don't worry, I'm okay, but I've received a large number of questions from players who are eagerly waiting on me to answer/handle something and are wondering why I suddenly dropped off the face of the earth.
Between staying at the hospital for a long while and now focusing on recovery at home, I haven't been able to do much, and that will likely continue to be the case for at least a few more days. I'm very sorry to anybody who has been waiting on me for anything. Once my condition improves, I'll catch up with everybody as soon as I possibly can. If your inquiry is truly top priority, feel free to resend your message to bump it up the queue. I greatly appreciate everybody's understanding and patience through this challenging time!
March 7


Congratulations to both
Nonexistent User
and
+

Night Shroud
on passing their trials!

Message from the Webmaster:
As we remain short-staffed, I would humbly request that all players continue to be patient with us and do their parts to be pleasant, positive influences on Pokemon Eclipse.
I ask that you treat one-another with kindness and understanding—or failing that, at least be respectful and don't make anybody's life harder than it needs to be.
As a community—and a home for many—we should all do our part to keep Pokemon Eclipse prosperous and fun, especially during this period of transition.
If you are interested in joining our staff team,
apply to be a Moderator by clicking here
!
March 3: Lotto Return!



The Eclipse Lottery has returned under
Danny Phantom
's leadership, with a surprise celebratory Pokemon to be given to all entrants at the end of the week!
Be sure to enter for the March 8th drawing by clicking here!
February: Exclusive Donator Avatars!


The Exclusive Avatars for February 2020 are LegacyHyperILuvShaymin and LegacyHyperILuvJirachi! Thanks to Nonexistent User for these sprites!
All donators who donate $25 or more in February will earn these avatars for free!
The avatars are permanently and automatically added to your
Avatar Collection
.
They are available for a month only, then they will be unobtainable.


Also, if you donate $50 or more during February, you'll get
GalaxyPalkia
and
ShinyGalaxyPalkia
avatars! Thanks to
K
o
r
a
ʕ
•
ᴥ
•
ʔ
for creating these gorgeous sprites!
If you're interested in donating, see the
Donations Guide
for more details!
And feel free to
PM me, Cless
if you have any questions at all!

On another note, if you're interested in potentially donating for a Galaxy avatar or for a Galaxy Pokemon to go in-game, and would like to see how it might look first, feel free to
PM Kora/Celeste
with details of what you would like to see. Note that she won't reply to your PM directly—Cless will forward the resulting sprites to you when or if needed. We can also do variants such as Prism and Inferno Pokemon as avatars.
| | |
| --- | --- |
| News Comments: | Login To View |
| | |
| --- | --- |
| Date Posted: | February 23, 2020 |