News: September Shenanigans!
Old News Post
You are currently viewing an older news post. Click
here
to view the most recent news post.
October 1


SilverHyperGalaxyBuneary
and
ShadowHyperGalaxyDuskull
are the
sp00ky
special Pokemon on
Moon Gaze Mountain
for 2 weeks!
BOO!!!
October 1-3
A
Gold Rush
is currently live and will expire at 11:59 PM on the 3rd of October. If you would like to make an offer using the Gold Rush feature for your first monthly trade attempt, please let
★

Ultimew
know when you PM for set requirement confirmation. You can find a general description and instructions for Gold Rush events
here
.
September 25: September Squirrel Shenanigans!



Something squirrelly is taking place at
Newmoon Island
as a scurry of rodents has overtaken the island - those darned squirrels get everywhere! It seems they've come to feast on the leftovers of
TheDarkSoul
's birthday party... there's enough birthday cake left to last about a week, so they'll be gorging for a while!


Head to
Newmoon Island
to join the party and enjoy some stale cake, or perhaps catch yerself some squirrels - they're faster at fleeing than they are at ransacking birb feeders! And while you're there, make sure to wish
TheDarkSoul
a happy birthday!!
Eclipse Star September 19th Edition!
The latest edition of the Eclipse Star is here!
Check out the new Eclipse Star by clicking here!
September 17: Distortion World Celebration?!


Out of nowhere, mysterious Pokemon have emerged from an Ultra Wormhole deep in
Distortion World
, claiming it as their own:
ShinyGalaxyAbsol
and
EmeraldGalaxyZygarde
! These cosmic creatures seem to originate from a completely different universe, but little is known about them. However, an initial witness named
KiraKiona
reported a jolly mood, as well as confetti and party hats and Absol paraphernalia... perhaps they've come to celebrate something?
Nonexistent User
I suppose it'll forever be a mystery... Anyway, in completely unrelated news, make sure to wish resident Absol-lover
KiraKiona
a happy and fun-filled 1-year Eclipseiversary!!
September 14: Moon Woof Mountain!




Moon Gaze Mountain
has been overrun by a pack of wild doggos - who let the dogs out?! As a result,
RubyHyperGalaxyGrowlithe
,
PearlRelicGrowlithe
,
ShadowIHateGrowlithe
, and
RainbowGalaxyGrowlithe
are the special Pokemon on
Moon Gaze Mountain
for 2 weeks! A big woofing thanks to
DennytVIII
for these barkalicious releases!
September 10: New ??? DNAs!



A new selection of Pokemon can be restored from clicking-related classes of ??? DNAs! (Map, battle, and mine DNAs.) A big thanks once again to
K
o
r
a
ʕ
•
ᴥ
•
ʔ
for preparing this update!
Tip: ??? DNAs are a mysterious type of Pokemon DNA found randomly while searching the Legendary Areas, battling, mining, or chatting on the cbox. They can also be earned from Daily Prize chests. Visit the DNA Center to restore DNAs — you require 3 DNAs of a particular type to restore a Pokemon back to life.
September 9: Candy Mountain!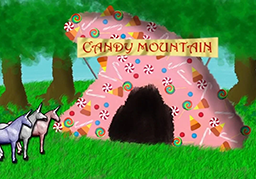 Something inexplicable is taking place at
Fullmoon Island
... no really, we have no idea what's going on or why this is happening, or who thought this was a good idea. No words can explain any of this, so you'll just see have to see for yourself by visiting
Candy Mountain
!


Make sure to wish a very happy birthday to both
Kayla
(Sept 9) and
Retro
(Sept 11)!! In fact, rumors have it this whole ordeal might actually be somehow related to their birthdays coinciding so closely... It's believed that their unmatched and absolutely bonkers connection, intellect, and kindness combined to summon forth the legendary and mysterious
Joe
!
Who is Joe? Despite being "legendary", we have no clue who he is. Anybody with information on Joe's identity is encouraged to
report it immediately
- it's our only hope of restoring sanity to Pokemon Eclipse!
September: Exclusive Donator Avatars!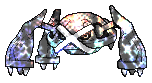 The Exclusive Avatars for September 2022 are HyperPhantomHydreigon and HyperOpalMetagross!
All donators who donate $25 or more in September will earn these avatars for free!
The avatars are permanently and automatically added to your
Avatar Collection
.
They are available for a month only, then they will be unobtainable.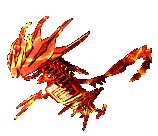 Furthermore, if you donate $50 or more during September, you'll also receive a
HyperInfernoEternatus
avatar! Thanks once again to
K
o
r
a
ʕ
•
ᴥ
•
ʔ
for this month's fabulous sprite designs!
If you already qualify for the avatars, you should receive them automatically within three days! If not, please reach out to
★

Cless
. (You will get a PM once they're added to your avatar collection.)
If you're interested in donating, see the
Donations Guide
for more details!
And feel free to
PM me, Cless
if you have any questions at all!
August 30: Spungie's Realm Deja Vu!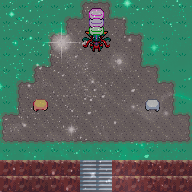 Something peculiar yet magnificent is happening at
Enigma Island
as a gang of wild Diddums have stormed the area, transforming it into
Spungie's Realm
! The Diddums have started a massive party, attracting many rare & exotic Pokemon to the realm, never to leave! Why does this feel so familiar...
Anyhowdy! A big thanks to
Spungie
for donating to arrange this fun little map takeover, and most importantly make sure to wish them a happy birthday!!

Deoxys:
I'm in this photo and I don't like it.

Diddums:
Diddums.

Deoxys:
why is this happening to me
| | |
| --- | --- |
| News Comments: | Login To View |
| | |
| --- | --- |
| Date Posted: | September 03, 2022 |