News: October: Swords of Justice!
Old News Post
You are currently viewing an older news post. Click
here
to view the most recent news post.
October: Swords of Justice!
November 6: Distortion World Update!


Distortion World
is feeling pretty blue as
SapphirePrimalOriginGiratina
and
SapphireGalaxyVictini
have taken over! Head on over there for a chance to capture some rare Pokemon! Thanks to
16cam16
and
blade100a
for these releases!
November 1: Patreon Subscription Billing
Patreon
has finally introduced
subscription billing
, which means donators will be charged monthly on the same day they joined, instead of the 1st of the month. Patreon's old behavior often resulted in confusion for middle-of-the-month donators, so we hope this is a welcome improvement. Existing Patreons will still be charged on the 1st. Please see
Patreon's explanation
for more details, or visit the
Donations Guide
or
Patreon page
for more information on donating!
In other donations-related news, Patreons can now set their own custom name effect via the
Username Tester
without having to wait for Cless. Currently, a limited selection of styles is available, but other styles will soon be possible too. Note that it may take up to a minute for the cache to invalidate and update your effect. "Hover effects" also need to be done manually for now. In the near future, name effects will go into a queue for mod approval, but for now, you can do it entirely yourself. However, do not abuse this or you will lose the privilege. We recommend testing with the default "Moon" theme to ensure it'll look good on cbox/a light background.
November 666: Tree of Death!


The incredibly rare Pokemon
DarkGalaxyAzelf
and
PearlGalaxyMegaRayquaza
have invaded
Tree of Life
, apparently in celebration of all things evil and diabolical! Without the mana of the tree, time itself has ground to a halt, making today now and forever
November 666
! It's anybody's guess what that means, but it sure doesn't sound too good. Head to
Tree of Life
and see what's going on!


Thanks to
Dagger
and
zokoo
for these releases! Happy birthday
zokoo
and

★

Ultimew
, now and forever!!
Eclipse Star October 31st Edition!
The latest edition of the Eclipse Star is here! Happy Halloween, Eclipse!
Check out the new Eclipse Star by clicking here!
October 26

GoldenVirusOriginGiratina
is the special Pokemon on
Moon Gaze Mountain
for 2 weeks!
October 23: Nightfall Nest Event + Honchkrow's Hollow!


BOO!! It's almost Halloween, the sp00kiest time of the year, and Honchkrow has a little, uh, favor he needs help with..... go visit Summoner of Night Honchkrow at Nightfall Nest to learn about your task — if you dare!!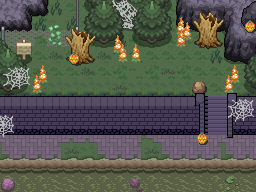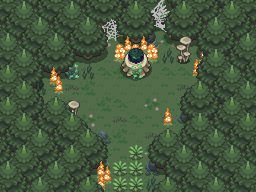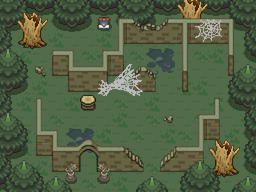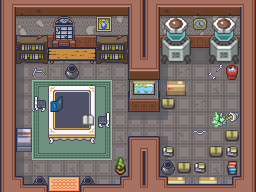 As you'll discover, this event requires exploring the various areas in the familiar-looking Honchkrow's Hollow and Pokedexing everything you encounter! As you fill your Pokedex in the Hollow, you'll gain access to the Forest, then the Building, and finally the Mansion!





As before, thanks to the wonderful & beautiful Sigi for the sp00ktacular map images! And of course, a huge thanks to

K

o

r

a

ʕ

•

ᴥ

•

ʔ

for her help preparing this event, it couldn't have happened without her!

MOO! BOO!
October 21: October–November Star Shop Raffles!



The
October–November Star Shop raffles
are now open for entry! Winners will be drawn after December 1st, so make sure to enter for a chance to win extremely rare Pokemon! Thanks to the Event Team and their help preparing this raffle!
Note:

Star Points
are a currency exclusively earned from
Daily Prize
Chests as a reward for player loyalty!
October 12: Ultra Deep Sea!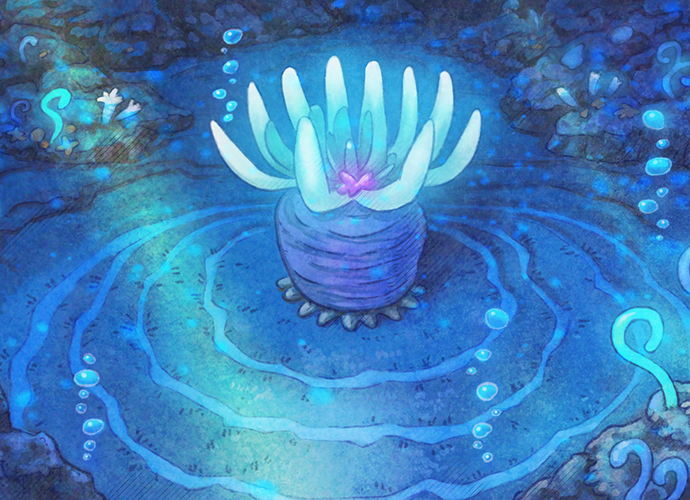 Something big is happening at
Mesprit's Lake
as Suicune has let out a cry for help! He's looking for skilled Pokemon Trainers willing to explore the darkest—yet brightest—crevices of the earth. As it happens, Mesprit's Lake is home to a hidden undersea grotto, buried underneath hundreds of kilometers of water:
Ultra Deep Sea
!


However, you'll need special equipment to get there. Head on over to
Mesprit's Lake
to learn more about your mission from Suicune!

A massive thanks to
christie
for bringing this event to fruition! This event is in early celebration of their upcoming birthday on
October 14th
, so make sure to wish them a happy birthday!!









A big thanks as well to
Robin
,
Nonexistent User
,
Hurricanez
,
Kayla
,
Zomfon
,
Flare
, and
Feather
for grouping up to make numerous additional releases for their great friend! And of course, thanks to the adorable
K
o
r
a
ʕ
•
ᴥ
•
ʔ
for her work designing a number of the new sprites featured in this event, as well as to
+

Itachi Uchiha
for GalaxyGarydos and to
Jelly
for some edits! Phew... We hope you have a happy birthday,
christie
!! ♥
October 3: Seillib Trick-or-Treat Event Start Weeklong 2x Boost!
For those who have entered, the
Seillib Trick-or-Treat Halloween Event
has officially started - check the thread for details if you're an entrant!

To make things even more exciting, in celebration and as a special gesture to the community, an anonymous player has generously donated for a weeklong 2x EXP
MOOst
boost! Thanks so much to this anonymous player for their incredible generosity, make sure to thank them if you see them!! Oh, wait...
October 1: Musketeers of Justice!



Breaking news: the three legendary Swords of Justice have been seen darting across Eternia! Once believed to be far-farfetched fables from mythology, these creatures haven't been seen for thousands of years. They look a little bit different than the tales describe, though... I wonder why they came here, perhaps they're searching for something or someone...?
You may encounter them randomly while searching, battling, or mining, but they'll only show themselves to the most elite trainers! Players will need to meet the following criteria to run into them:

ShinyGalaxyVirizion: Must be at least Map Level 2,000 (may be found while searching the Legendary Areas)

ShinyGalaxyTerrakion: Must be at least Trainer Level 100,000 (may be found while battling)

ShinyGalaxyCobalion: Must be at least Mining Level 5,000 (may found while mining)
These Pokemon are meant to be major accomplishments and will be obtainable for a full year (until October 1 2023). Each musketeer can be found only once. After a certain threshold of searches/battles/mines, you are guaranteed to get the respective doggo if you haven't already found it.
Make sure to thank (or curse)
Nonexistent User
for these releases!
October: Exclusive Donator Avatars!



The Exclusive Avatars for October 2022 are HyperHarvestCelebi, ShinyHyperHarvestCelebi, and LegacyHyperHarvestCelebi!
All donators who donate $25 or more in October will earn these avatars for free!
The avatars are permanently and automatically added to your
Avatar Collection
.
They are available for a month only, then they will be unobtainable.
Thanks to
Jelly
for the objectively beautiful Celebi sprites!

Furthermore, if you donate $50 or more during October, you'll also receive a
LegacyHyperGalaxyZangoose
avatar! A big thanks to
K
o
r
a
ʕ
•
ᴥ
•
ʔ
for designing this magnificent sprite!
If you already qualify for the avatars, you should receive them automatically within three days! If not, please reach out to
★

Cless
. (You will get a PM once they're added to your avatar collection.)
If you're interested in donating, see the
Donations Guide
for more details!
And feel free to
PM me, Cless
if you have any questions at all!
October 1-3
A
Gold Rush
is currently live and will expire at 11:59 PM on the 3rd of October. If you would like to make an offer using the Gold Rush feature for your first monthly trade attempt, please let
★

Ultimew
know when you PM for set requirement confirmation. You can find a general description and instructions for Gold Rush events
here
.
| | |
| --- | --- |
| News Comments: | Login To View |
| | |
| --- | --- |
| Date Posted: | October 01, 2022 |