News: Summer Updates!
Old News Post
You are currently viewing an older news post. Click
here
to view the most recent news post.
August 6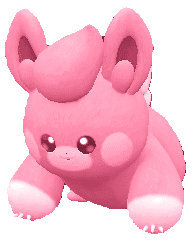 PearlHyperPawmi
is the special Pokemon on
Moon Gaze Mountain
for 2 weeks!
August 4: Shiny Celestial Chase!







In a vaguely familiar turn of events, the
Shiny Celestial Chase
quest has begun! Something weird is happening in the battlegrounds all over Eternia and ShinyWalkingWake needs your help — head over to the
Shiny Celestial Chase event page
for full details!
Eclipse Star August 1st Edition!
The latest edition of the Eclipse Star is here!
Check out the new Eclipse Star by clicking here!
August 1-3
A
Gold Rush
is currently live and will expire at 11:59 PM on the 3rd of August. If you would like to make an offer using the Gold Rush feature for your first monthly trade attempt, please let
★

Ultimew
know when you PM for set requirement confirmation. You can find a general description and instructions for Gold Rush events
here
.
July 24

Happy 26th birthday
Baylor
!!
July 22: New Star Shop Avatars!





For the first time since its initial release, the
Star Shop avatars section
has received a completely new line-up of available avatars to buy with your

Star Points! A huge thanks goes to the wonderful
Jelly
for almost singlehandedly bringing this update to fruition!
Tip:

Star Points are a currency exclusively earned from Daily Prize Chests.
July 15: New ??? DNAs!



A new selection of Pokemon can be restored from
ALL
classes of ??? DNAs! (So: map, battle, mining, chat, and Daily Prize DNAs.) All DNA classes have entirely new prize pools, meaning all prior ??? DNA Pokemon are now unobtainable. A big thanks once again to
K
o
r
a
ʕ
•
ᴥ
•
ʔ
for preparing this update!
Tip: ??? DNAs are a mysterious type of Pokemon DNA found randomly while searching the Legendary Areas, battling, mining, or chatting on the cbox. They can also be earned from Daily Prize chests. Visit the DNA Center to restore DNAs — you require 3 DNAs of a particular type to restore a Pokemon back to life.
July 14: Happy Birthday Jelly!


Happy birthday to our beloved
Jelly
(Jelly/Patricia)!!! They keep growing up so fast irl aaaaaa!!! >w<!! ;-; In celebration,
LegacyRetroSpheal
is a
Promotional Pokemon
for today only! Make sure to wish
Jelly
a happy birthday if you see her, above ground, underneath a volcano, irl! :3 We love you so much
Jelly
, we hope you have an absolutely magnificent birthday (irl), you are a truly wonderful daughter!! ♥ ;-;
July 10: HAPPY HEAD MODERATORSHIP ULTIMEW!!!

Condolences
Congratulations to
★

Ultimew
on being promoted to
Head Moderator
! This new role is hopefully pretty self-descriptive and is mostly an extension & formalization of what he's already been doing for approximately the last couple of years. He now formally leads and oversees the moderator team and will have more say in staff role decisions (such as promotions/demotions/new hires) and ensure smooth operation of the staff team (including personal/group chats with the staff, reaching out to potential new hires, and onboarding), as well as have more discretion in community-oriented decisions, and leeway to oversee or delegate community-driven efforts (such as forum/Seillib events) as he sees fit.
Once again, this is pretty much a mere extension and formalization of the role he has already been taking on in practice, but the hope is that this will allow for more frictionless operation of the site and reduce confusion. After all, it's rarely been ideal for me (Cless) to get personally involved in (for example) banning or demotion decisions when I could be coding new features or releasing new content. Indeed, the latter is where I thrive. The former, uh, not so much. To reiterate, this has basically been the status quo for a while, but it can cause confusion when e.g. people don't know who to go to for certain tasks or who's responsible for what. And perhaps most importantly, it's weird to see
★

Ultimew
without something resembling the almighty "Webmaster" role !! ("Head Weebmaster" next?)
We also hope this will help us bring in additional hires. Although I'm actually quite active on cbox these days, that isn't necessarily
always
the case (or at least not consistently), so I miss a bunch of players who would probably make good mod candidates. That makes it a little more awkward when I'm the one tasked with making the absolute final decision, inevitably laced with caveats and hesitation. Of course, I will still grant the final approval on new hires and chime in personally, but the decision will be primarily informed by the rest of the staff team, with
★

Ultimew
's opinion holding significant weight, as well as my own experience. Therefore, we expect (and/or hope) to put more effort into seeking new hires and reaching out to the community in various forms over the coming months. If you are interested in becoming a mod on Pokemon Eclipse, please don't hesitate to
submit a Mod Application
- just make sure to read the post!
July 8: Summer Star Shop Update!





The
Pokemon area of the Star Shop
has been overhauled with all-new Pokemon to buy with your

Star Points! A big thanks once again to
Jelly
for her help with this wonderful rotation!

Among the new prizes is
DarkGalaxyZangoose
, which is only available for
one month
! Thanks to
Adez
for this release!
Tip:

Star Points are a currency exclusively earned from Daily Prize Chests.
Seillib Trading Week: July 2023
Seillib Trading Week
is now underway. This summer's festivities will take place over the course of five days: between
Wednesday, the 5th of July
, and
Sunday, the 9th of July
.
The official forum for this event can be found here:
Seillib Trading Week information
. Please read the full thread before partaking!
Current Phase:
Event has concluded.
J
u
l
y
:
E
x
c
l
u
s
i
v
e
D
o
n
a
t
o
r
A
v
a
t
a
r
s
!



The Exclusive Avatars for July 2023 are HyperTyeDyeMinior, HyperSunshineMinior, and HyperStormMinior!
All donators who donate $25 or more in July will earn these avatars for free!
The avatars are permanently and automatically added to your
Avatar Collection
.
They are available for a month only, then they will be unobtainable.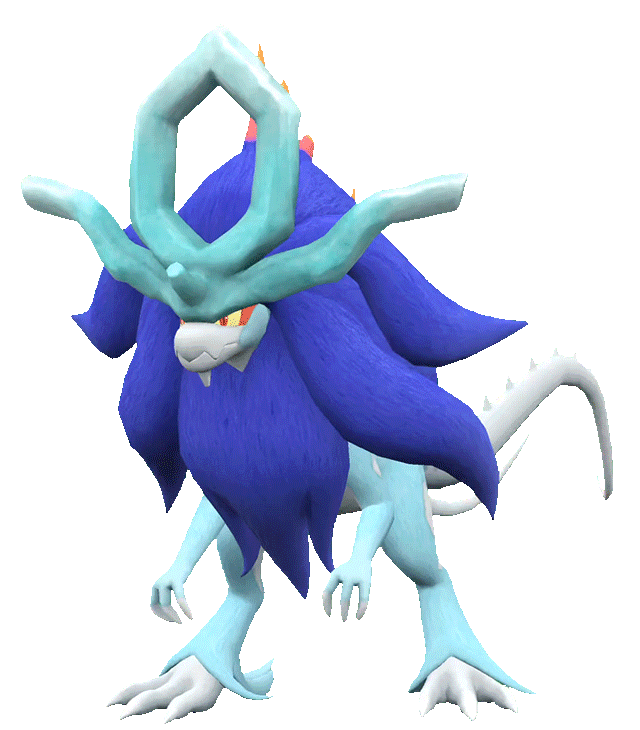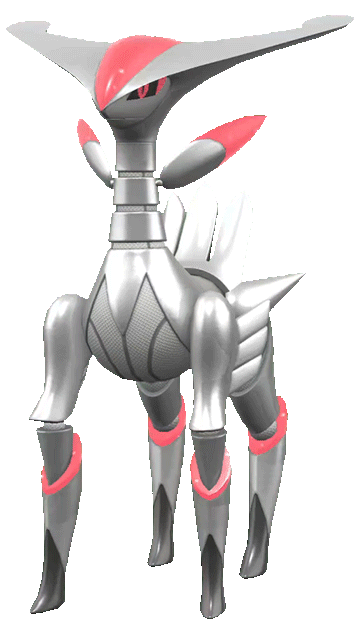 Furthermore, if you donate $50 or more during July, you'll also receive
HyperWalkingWake
,
ShinyHyperWalkingWake
,
HyperIronLeaves
, and
ShinyHyperIronLeaves
avatars! A big thanks to
K
o
r
a
ʕ
•
ᴥ
•
ʔ
for this month's $25 exclusive avatars!
If you already qualify for the avatars, you should receive them automatically within three days! If not, please reach out to
★

Cless
. (You will get a PM once they're added to your avatar collection.)
If you're interested in donating, see the
Donations Guide
for more details!
And feel free to
PM me, Cless
if you have any questions at all!
| | |
| --- | --- |
| News Comments: | Login To View |
| | |
| --- | --- |
| Date Posted: | July 06, 2023 |